Welcome to Baltimore!
We're very excited to bring Monitorama back to the east coast for a new event in the great city of Baltimore. Many of you were with us for our original Boston event back in 2013, and have been asking us ever since to bring it back east again. It took a while, but we've finally found a venue in Baltimore Center Stage that we know you'll love as much as we do.
Baltimore is a beautiful city with a rich history and a thriving seaport. It's no coincidence that "Charm City" has a lot in common with our other favorite host city, Portland Oregon. Join us this October for another fun event and to experience Baltimore for yourself.
Tickets
Go get your ticket while they last!
CFP is Closed
Thank you to everyone who submitted. We had a tremendous response to this call for participation. We'll be reviewing all of the proposals and notifying all applicants no later than August 15, 2019. If your proposal isn't accepted this time around, we encourage you to try again for our next event.
Baltimore 2019 - Event Status
All systems are operational.
Schedule
Watch our live stream here!
Monitorama takes place October 21-22, 2019 in the Pearlstone Theater of Baltimore Center Stage in Baltimore, MD. Our program consists of two days of single-track sessions and lightning talks designed to educate and inspire.
Presentation

Rosemary Wang

Presentation

Pete Cheslock

Lightning Talks
Presentation

Liz Fong-Jones

Presentation

Riley Berton & Theo Schlossnagle

Presentation

Patrick Vinograd

Presentation

Kevin Scaldeferri

Presentation

Peter Zaitsev

Presentation

Philip O'Toole
Registration is Open!
General Admission tickets are now available. If you have any problems with your registration, please contact us by email or Twitter.
Refunds
Need to cancel? No problem. Contact us by email no later than October 7, 2019 for a full refund or if you'd like to transfer your ticket to another recipient.
Where It All Happens.
Monitorama Baltimore will be held in the Pearlstone Theater at Baltimore Center Stage (map), in the Mount Vernon neighborhood of Baltimore, Maryland. Designated the State Theater of Maryland in 1978, Baltimore Center Stage provides the highest quality theater and programming for youth, families, and members of the local community. A massive renovation of the facility was completed in 2017, resulting in a modern and accessible venue perfect for events such as Monitorama. The venue address is 700 North Calvert St. Baltimore, MD 21202.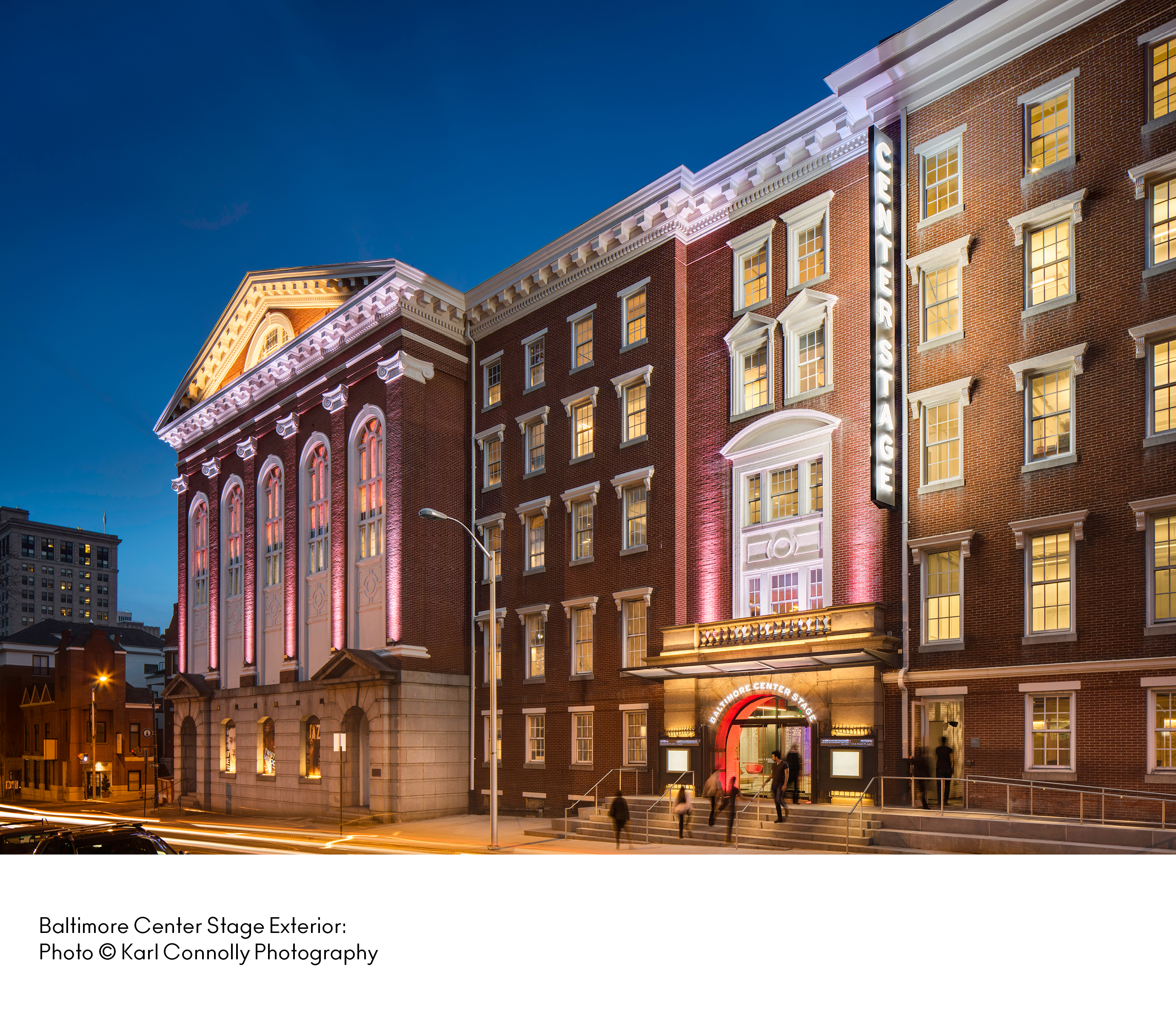 Looking for a Hotel?
Hotel Indigo is offering a 20% "Friends of Mount Vernon" discount rate for Monitorama guests. This hotel is an eight-minute walk to the venue and passes by two coffee shops on the way. ☕☕
Kimpton Hotel Monaco Baltimore is offering a 20% "Good Neighbor" discount rate for Monitorama guests. This includes 10% off for dining in the B&O Brasserie.
We are currently reaching out to additional hotels for discount rates and will update this page with details as they become available. Here are some other hotels which come highly recommended and are within walking distance of the venue.
From Baltimore-Washington International (BWI) Airport
Local Travelers
Check out the directions provided by Baltimore Center Stage.
Code of Conduct
All delegates, speakers, sponsors and volunteers at any Monitorama event are required to agree with the following code of conduct. Organizers will enforce this code throughout the event.
The Quick Version
Monitorama is dedicated to providing a harassment-free conference experience for everyone, regardless of gender, sexual orientation, disability, physical appearance, body size, race, or religion. We do not tolerate harassment of conference participants in any form. Sexual language and imagery is not appropriate for any conference venue, including talks. Conference participants violating these rules may be sanctioned or expelled from the conference without a refund at the discretion of the conference organizers.
The Less Quick Version
Harassment includes offensive verbal comments related to gender, sexual orientation, disability, physical appearance, body size, race, religion, sexual images in public spaces, deliberate intimidation, stalking, following, harassing photography or recording, sustained disruption of talks or other events, inappropriate physical contact, and unwelcome sexual attention.
Participants asked to stop any harassing behavior are expected to comply immediately.
Sponsors are also subject to the anti-harassment policy. In particular, sponsors should not use sexualized images, activities, or other material.
Be careful in the words that you choose. Remember that sexist, racist, and other exclusionary jokes can be offensive to those around you. Excessive swearing and offensive jokes are not appropriate for Monitorama.
If a participant engages in harassing behavior, the conference organizers may take any action they deem appropriate, including warning the offender or expulsion from the conference with no refund.
If you are being harassed, notice that someone else is being harassed, or have any other concerns, please contact a member of conference staff immediately. Conference staff will be visible by their special badges and clothing.
Conference staff will be happy to help participants contact hotel/venue security or local law enforcement, provide escorts, or otherwise assist those experiencing harassment to feel safe for the duration of the conference. We value your attendance.
We expect participants to follow these rules at all conference venues and conference-related social events.