Join us in Portland!
We'll be hearing talks from leading open source developers and web operations luminaries, and then taking what we've learned to apply it towards advancing the state of open source monitoring and trending software.
Why me?
Because you care about the tools that you work with. You're an artisan within your team and want to help improve the work environment for you and your peers. We've all heard that monitoring sucks, but you want to do something about it.
Portland in May?
Definitely. Portland in May is beautiful as the weather warms up and the rain tapers off. Bring a light jacket and prepare to have a great time.
I'm convinced. What now?
Go get your ticket while they last!
CFP is Closed
Thank you to everyone who submitted. We had a tremendous response to this call for participation. We'll be reviewing all of the proposals and notifying everyone no later than Feb 15, 2014. If your proposal isn't accepted this time around, please resubmit for our next event.
Schedule
Watch our live stream here!
Code Bass at the Armory

1900
Abstract

Dr Neil J. Gunther

Abstract

Selena Deckelmann

Abstract

Daniel Schauenberg

Abstract

Mike McLane & Joseph Crim
Kibana Workshop

Rashid Khan

Flapjack Workshop

L. Holmwood & J. Reynolds

Dashing Workshop

Daniel Beauchamp

InfluxDB Workshop

Paul Dix

Grafana Workshop

Torkel Ödegaard
Hack Day
On Wednesday, May 7 we'll be spending the day hacking on, learning about, and playing with your favorite open source monitoring projects. More details coming soon.
Where It All Happens.
Monitorama PDX will be held in the Gerding Theater at The Armory (map), in the Pearl District of Portland, Oregon. The venue is a beautiful space, and also happens to be one of the greenest buildings in America. It's the first theater in the U.S. and the first building on the National Register of Historic Places to achieve a LEED Platinum rating.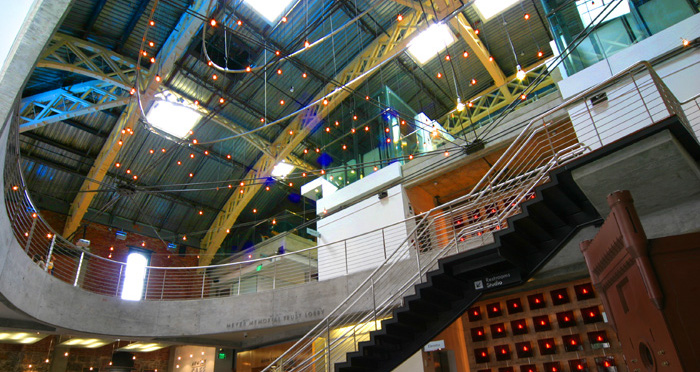 Monitorama 5k
Let's go for a run! We'll leave from the venue at 07:30 on Tuesday and head east towards the river, crossing at the Steel Bridge. We'll then follow the Esplanade down to the Hawthorne bridge before coming back across the river. On the west bank, we'll follow the river back up before returning to the venue. The route is actually slightly more than 6K of mostly flat sidewalk pavement. Temperatures will likely hover around 60F; bring a light jacket in case it's damp. Check out the route on runningmap.com.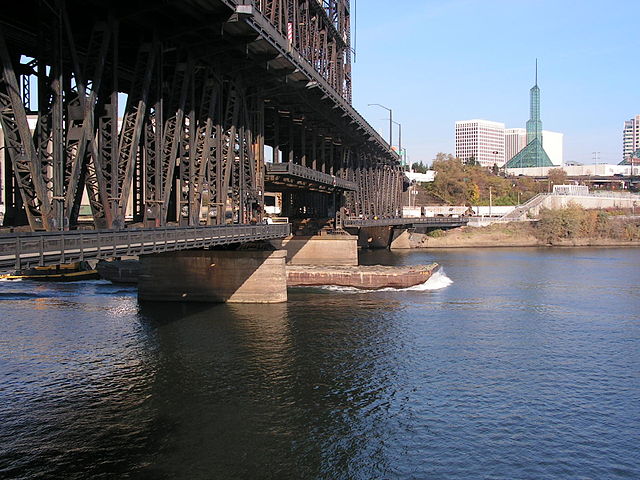 Looking for a Hotel?
We don't have a formal block of rooms reserved for the hotel, but we suggest either Ace Hotel Portland or the The Mark Spencer Hotel while there's space available. Both are walking distance from The Armory and have good reviews.
From Portland International Airport
Local Travelers
Check out the directions provided by The Armory.
Code of Conduct
All delegates, speakers, sponsors and volunteers at any Monitorama event are required to agree with the following code of conduct. Organizers will enforce this code throughout the event.
The Quick Version
Monitorama is dedicated to providing a harassment-free conference experience for everyone, regardless of gender, sexual orientation, disability, physical appearance, body size, race, or religion. We do not tolerate harassment of conference participants in any form. Sexual language and imagery is not appropriate for any conference venue, including talks. Conference participants violating these rules may be sanctioned or expelled from the conference without a refund at the discretion of the conference organizers.
The Less Quick Version
Harassment includes offensive verbal comments related to gender, sexual orientation, disability, physical appearance, body size, race, religion, sexual images in public spaces, deliberate intimidation, stalking, following, harassing photography or recording, sustained disruption of talks or other events, inappropriate physical contact, and unwelcome sexual attention.
Participants asked to stop any harassing behavior are expected to comply immediately.
Sponsors are also subject to the anti-harassment policy. In particular, sponsors should not use sexualized images, activities, or other material.
Be careful in the words that you choose. Remember that sexist, racist, and other exclusionary jokes can be offensive to those around you. Excessive swearing and offensive jokes are not appropriate for Monitorama.
If a participant engages in harassing behavior, the conference organizers may take any action they deem appropriate, including warning the offender or expulsion from the conference with no refund.
If you are being harassed, notice that someone else is being harassed, or have any other concerns, please contact a member of conference staff immediately. Conference staff will be visible by their special badges and clothing.
Conference staff will be happy to help participants contact hotel/venue security or local law enforcement, provide escorts, or otherwise assist those experiencing harassment to feel safe for the duration of the conference. We value your attendance.
We expect participants to follow these rules at all conference venues and conference-related social events.